Largest manufacturer of knitted goods in Finland
Knits for industrial use
With 40 years of experience we have been a manufacturer of the Finnish quality metric knit goods. Located in Orivesi we produce over half million kilos of fabric every year. Our products are made 100 % in Finland.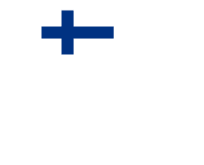 Our versatile machinery enables us to produce different kinds of knitted goods. We have knitted fabrics for very diverse purposes which you can explore from our web pages.
For the production lots fabric can be dyed in the color that customer wishes. The minimum order for the production lots is usually 160 kg, not including some of the special yarns, due to the dyeing technology.
Novelty!
Water and dirt repellent college.
Despite the treatment, the knit is as soft and breathable as without the treatment. Background brushed.